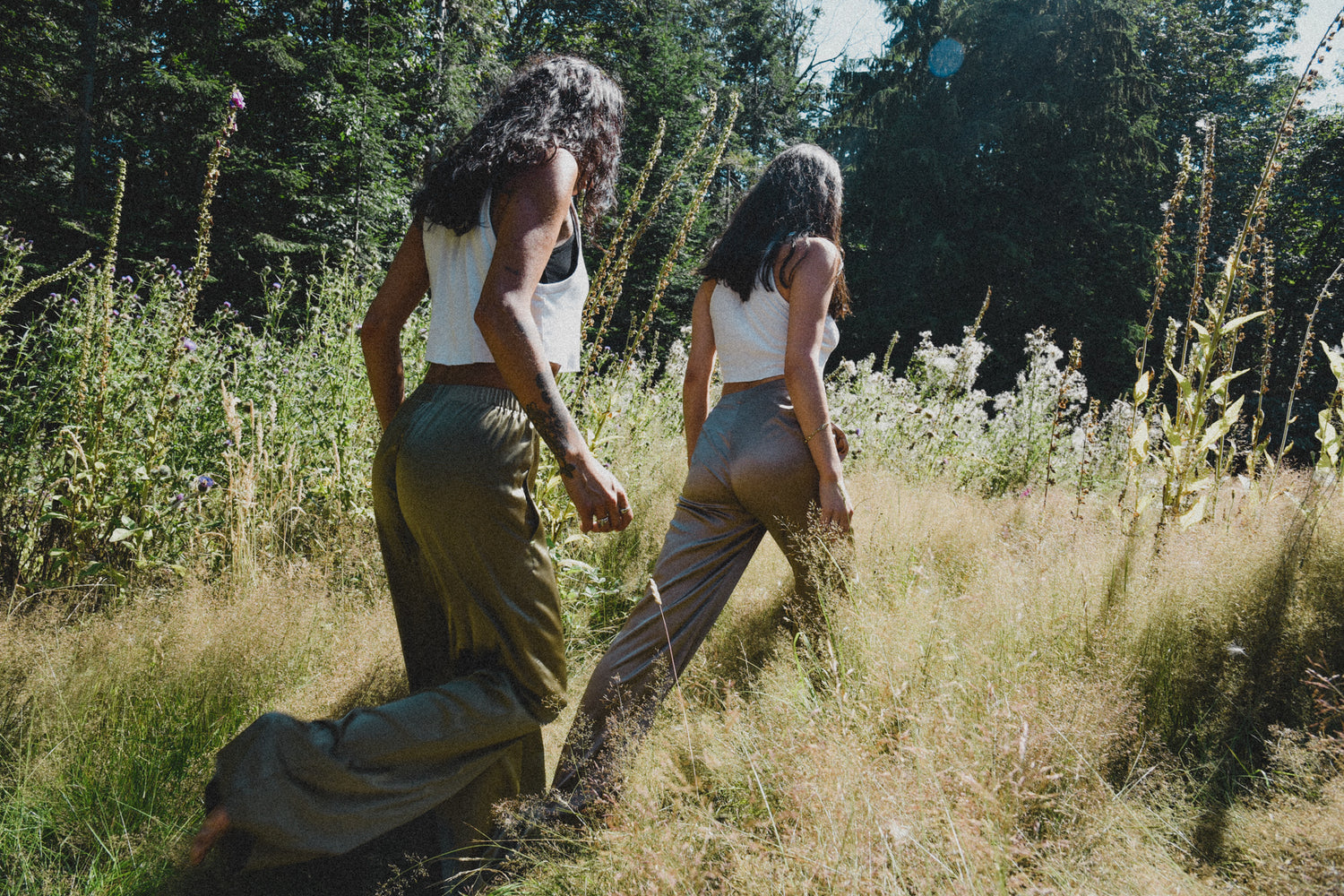 FUNCTIONAL
Made for movement. Stretch Silk is a premium blend of 91.5% silk and 8.5% lycra - offering both luxury and flexibility in one garment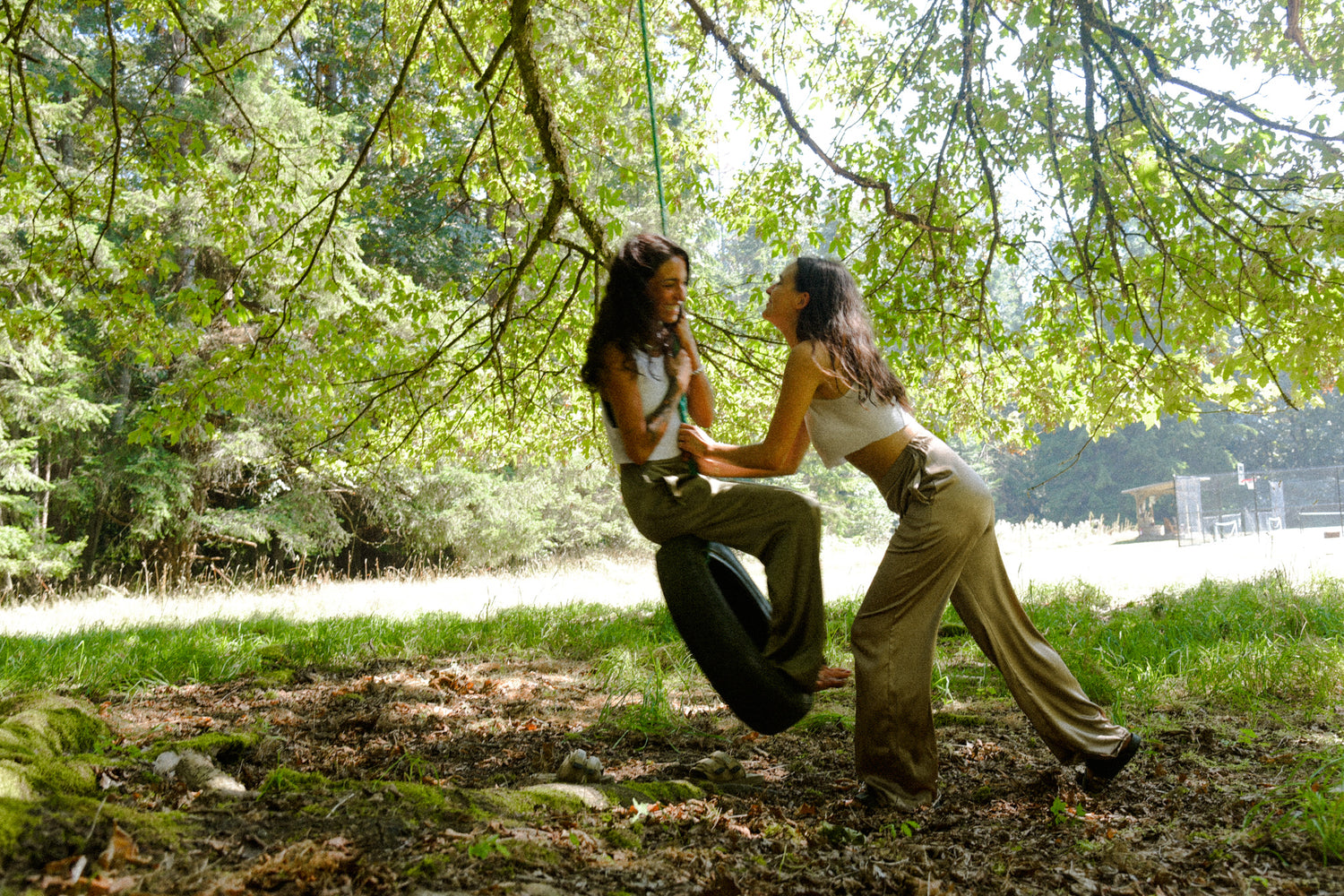 BREATHABLE
Made for complete comfort. Our fabric is lightweight and does not absorb heat.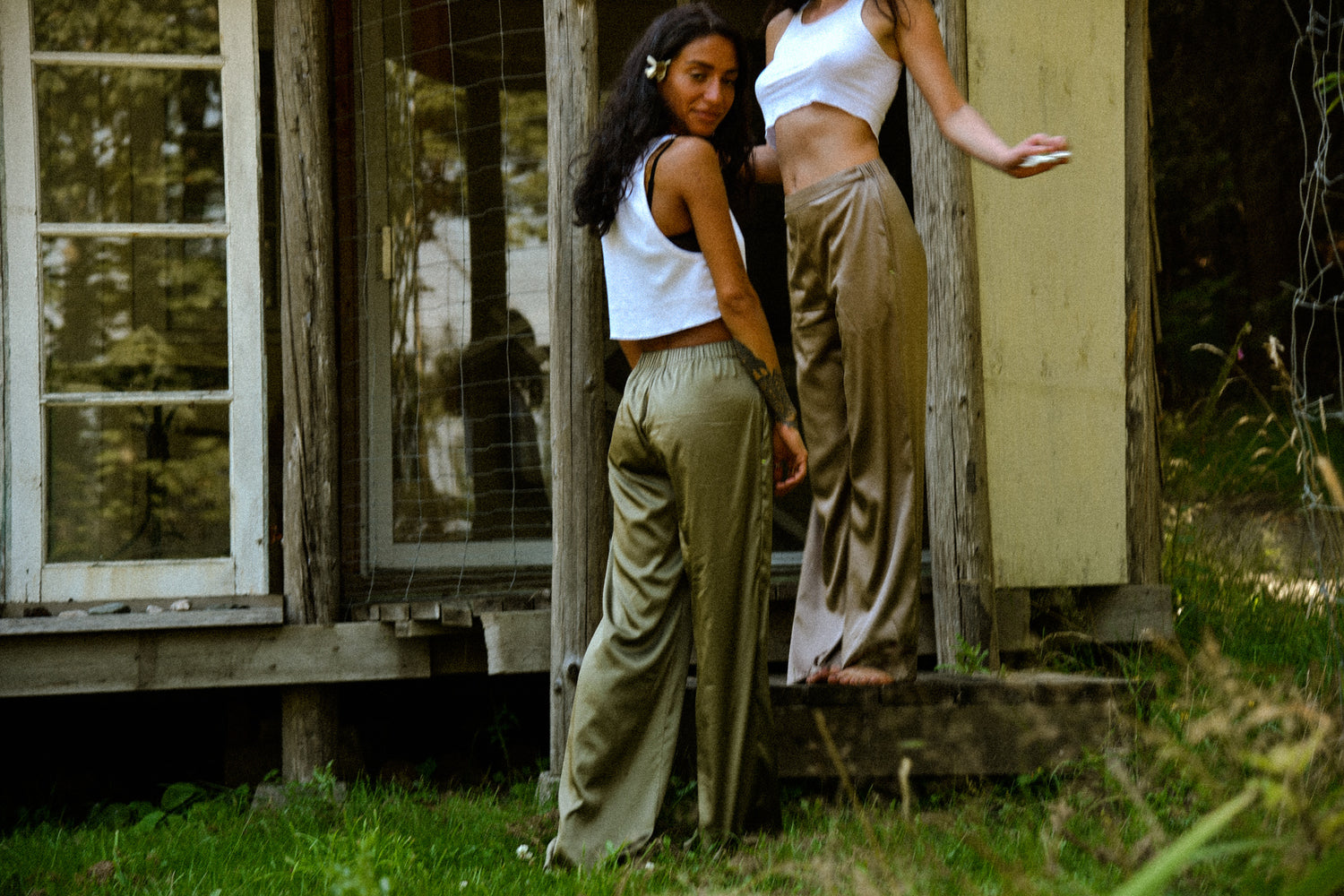 MACHINE WASHABLE
Made for a carefree lifestyle. Our Stretch Silk is machine washable.
SILK CARE GUIDE
MACHINE WASHING

Machine wash on cold in a mesh laundry bag.

Delicate cycle.

Wash solo to avoid colour bleeding.

Our unique Stretch Silk fabric content is durable and will retain its shape
for a long, long time but try to wash as sparingly as possible. Spot clean if
possible and hang to dry to keep the shiny sheen.

As you wash them they will take on a slightly matte-er appearance which we
love because it is a part of the fabric's natural beauty.
HANG TO DRY

Do NOT put silk into the dryer. Always hang to dry.

Do not ring to dry. This will cause excess wrinkling.